Meet Courtney! You'll find her in our Ripley branch helping support our care team and clients with everything and anything. You'll spot her lovely smile a mile away!
What do you do at Avanti?
I'm the Care Coordinator for our Ripley branch. I manage the rotas, support the team and our clients and help keep everyone safe and happy.
What's your background?
Throughout school, I loved sports, so when I left to go to college I studied Sports Leadership. After college, I knew that I wanted a job in helping people and started my journey as a carer, where I was able to use my caring nature and leadership skills to make a difference in someone's life. I started my care journey in a care home supporting Geriatric and Disabled residents for three years. I then started with Avanti and after a year, I progressed and became Ripley's Care Coordinator.
What is something that you'd like to help change in the care industry?
I'd like to help the world change their perceptions of carers. Helping them to understand that we go above and beyond to support people emotionally, mentally and physically. There's a lot to be said for the fact that we're the first 'good morning' at their breakfast calls and a 'goodnight, sleep tight' at their evening calls.
What do you like most about your job?
There will never be just one thing that I like most in my job. I love caring for others, I love helping our team when they are in need and I also love still having the opportunity to visit our clients and see them progress.
What do you like when you're not Avanti-ing?
I have always been very adventurous and love trying new things. When I'm not working, I like to go exploring, visiting different seasides, seeing old Cathedrals and learning about UK history. I like to climb to high points in the places that I go to, to make sure I get the best scenery spots.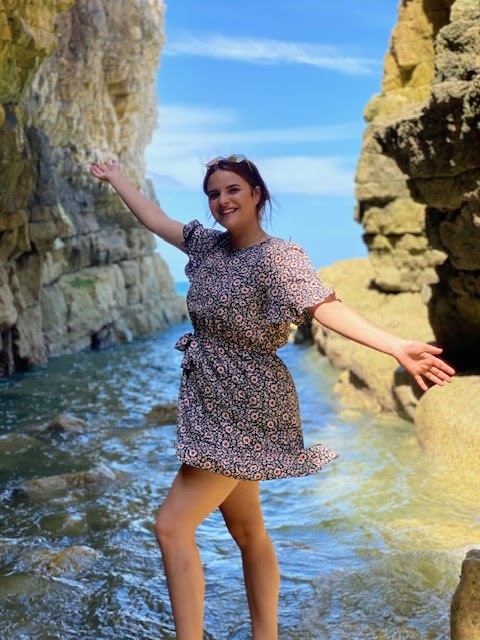 What's your favourite film?
Angus Thongs and Perfect Snogging. It's a film that I adore and shows that everyone has the chance of finding love and being happy.