Our Ripley care team started caring for Mrs M in the summer of 2022. Like many of our clients, Mrs M was living alone but when our managers visited her for their first meeting and learned about her life they found out that she was still married.
It turned out that Mr M was living in a care home in Nottingham, quite some way away from Mrs M. She found it difficult to get out and had only been able to visit Mr M twice in a whole year. Being alone in her home was making Mrs M anxious, she used to sit with Mr M in the living room and hold hands, something she had been told would never happen again.
Our managers were heartbroken at the separation. They sat down together and formulated a plan to bring Mr M home. They worked with Mrs M's son and Social Services to understand the care that Mr M needed and get the equipment installed to make this possible.
Just a week into 2023, everything was in place and Mr M returned home for the first time in two years! Mrs M was overwhelmed but her son and our care staff wrapped support and love around them. As Mrs M gradually understood that Mr M was back for good her mood lifted significantly.
Being back together has made them both so much happier, Mr M gets up every morning to spend the day with Mrs M in the living room where our carers always find them holding hands and blowing kisses to each other from across the room. Their relationship is now flourishing and they are back to looking after each other as they once did – making sure they are both eating and drinking plenty of water, checking to make sure each other are ok and chatting away if they aren't.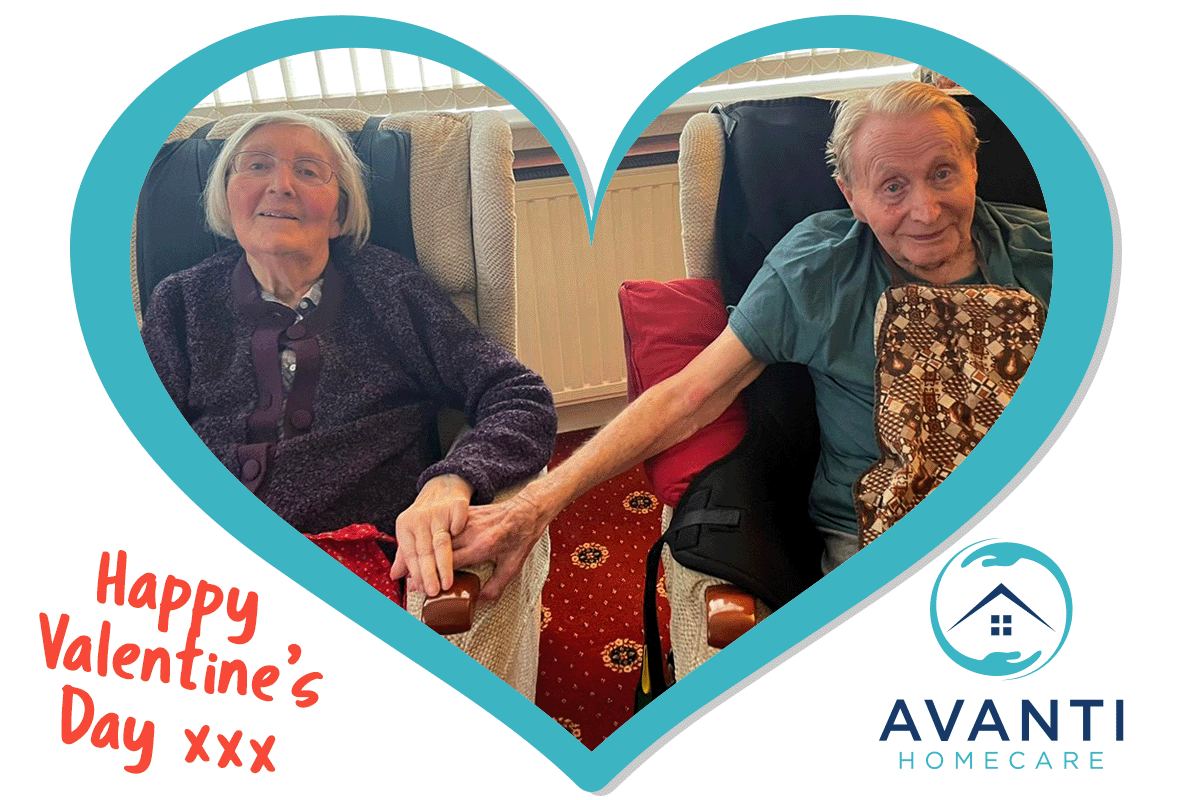 We love that we have been able to reunite a beautiful couple, together is always better than apart!
Happy Valentine's day


Want to help us bring people together?