For the last 20 years I have focused my career in the elderly care sector. I started out as a carer in March 1998 working in care homes and then moved into the domiciliary care sector. I progressed in seniority and became a registered manager at a home care agency in 2014.
When I moved into domiciliary care from working in care homes I found that the care was more person centred and beneficial to the service users. This really appealed to me as I felt I was able to build relationships with the old people I cared for, understanding their individual needs, routines and assisting them to live independently their own home instead of needing to move to a care home. My experience caring gave me the knowledge and understanding of the domiciliary and home care sector and the passion to build Avanti Homecare.
Since becoming a registered manager in 2014 my experience and knowledge have grown alongside my passion for providing person centred care.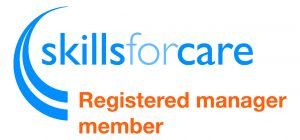 Lucy is a member of Skills for Care, helping to ensure Avanti Homecare maintain their team of skilled and valued carers.